In Touch Ministries with Dr. Charles Stanley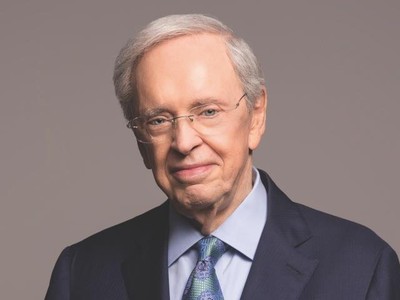 Listen on 990 AM The Word
Monday
1:00AM - 1:30AM, 6:00AM - 6:30AM, 2:00PM - 2:30PM
Tuesday
1:00AM - 1:30AM, 6:00AM - 6:30AM, 2:00PM - 2:30PM
Wednesday
1:00AM - 1:30AM, 6:00AM - 6:30AM, 2:00PM - 2:30PM
Thursday
1:00AM - 1:30AM, 6:00AM - 6:30AM, 2:00PM - 2:30PM
Friday
1:00AM - 1:30AM, 6:00AM - 6:30AM, 2:00PM - 2:30PM
Saturday
4:30AM - 5:00AM, 10:00AM - 10:30AM, 6:30PM - 7:00PM
Sunday
4:30AM - 5:00AM, 8:30AM - 9:00AM, 7:30PM - 8:00PM
Latest Broadcast
Does Prayer Influence God? - Part 1
9/30/2022
As a follower of Jesus Christ, your most powerful asset and greatest privilege is prayer. Yet, what does your intercession really achieve? Dr. Stanley explains how important your prayer life is and why God wants you to have confidence and assurance when you go to Him. 
Featured Offer from In Touch Ministries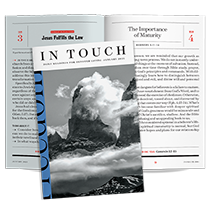 The In Touch Monthly Devotional
With In Touch monthly devotional, you'll have a consistent guide for your daily time with God. Each issue includes daily scripture readings, a Bible reading plan, and devotions from the biblical teachings of Dr. Charles Stanley. Always free!