Grace to You with John MacArthur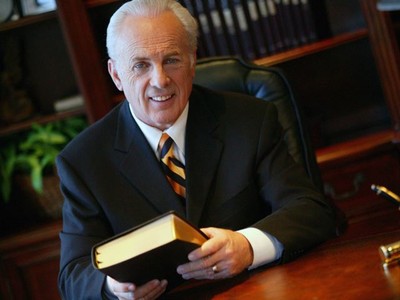 Listen on 990 AM The Word
Monday
12:30AM - 1:00AM, 4:00AM - 4:30AM, 5:30AM - 6:00AM, 9:00AM - 9:30AM, 5:30PM - 6:00PM
Tuesday
12:30AM - 1:00AM, 4:00AM - 4:30AM, 5:30AM - 6:00AM, 9:00AM - 9:30AM, 5:30PM - 6:00PM
Wednesday
12:30AM - 1:00AM, 4:00AM - 4:30AM, 5:30AM - 6:00AM, 9:00AM - 9:30AM, 5:30PM - 6:00PM
Thursday
12:30AM - 1:00AM, 4:00AM - 4:30AM, 5:30AM - 6:00AM, 9:00AM - 9:30AM, 5:30PM - 6:00PM
Friday
12:30AM - 1:00AM, 4:00AM - 4:30AM, 5:30AM - 6:00AM, 9:00AM - 9:30AM, 5:30PM - 6:00PM
Saturday
8:30AM - 9:00AM, 3:00PM - 3:30PM, 5:30PM - 6:00PM
Latest Broadcast
The Savior Silences the Sadducees
7/30/2021
Some evangelical churches these days have messages designed for both Christians and unbelievers. Thinking if you make unbelievers feel comfortable, accepted, and loved by the church, you'll win their respect.  But can you really expect to make an impact for the kingdom by compromising biblical truth? 
Featured Offer from Grace to You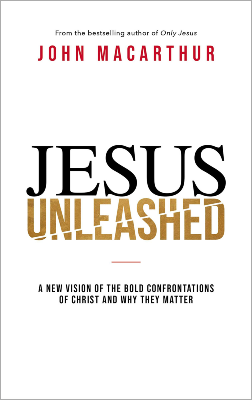 Jesus Unleashed
In his book Jesus Unleashed, John MacArthur examines Christ's bold encounters with the most influential religious leaders of His day. As you study how Jesus dealt with false religion, error, lies, and hypocrisy, you'll see the truth triumph again and again—and you'll find courage to follow your Lord's example. Abridged from John's bestselling book, The Jesus You Can't Ignore, this compact, hardcover volume will equip you to stand up for biblical truth with confidence, even in an age of accommodation and compromise.