Let it Go - Greg Laurie Daily Devotion - October 22, 2020
Crosswalk.com

Thursday, October 22, 2020
Let It Go
"Dear friends, never take revenge. Leave that to the righteous anger of God. For the Scriptures say, 'I will take revenge; I will pay them back,' says the Lord" (Romans 12:19 nlt).
When someone hits us, we want to hit back, don't we? When someone hurts us, we want to hurt them. We want payback. We want to settle the score.
But if you're a Christian, that isn't the way you should live. Don't avenge yourself. God says, "I will take revenge; I will pay them back" (Romans 12:19 nlt).
If anyone knew what it was like to be mistreated, the apostle Paul did. In fact, I would say that no other leader in the first century suffered more than Paul. Yet he wrote, "Dear friends, never take revenge. Leave that to the righteous anger of God" (Romans 12:19 nlt). And Paul modeled this principle as well.
When he was arrested with Silas for preaching the gospel, their Roman jailer was especially cruel. He had them severely beaten with rods, fastened their feet in stocks, and put them into the deep recesses of a filthy, horrible dungeon.
Then we read, "Around midnight Paul and Silas were praying and singing hymns to God, and the other prisoners were listening" (Acts 16:25 nlt). You might say they brought the house down, because an earthquake shook the place.
The jailer realized he was dead because in those days if you lost your prisoners, the Romans would execute you—and maybe even your family.
But Paul called out to him and said, "Stop! Don't kill yourself! We are all here!" (verse 28 nlt). And ultimately, this Roman jailer and everyone in his household put their faith in Jesus Christ.
Paul could have allowed him to take his own life, but he extended grace to him instead. Is there someone you can think of who has hurt you? It's time to forgive. When you're hurt or wronged, let God settle the score, not you. Let it go.
Copyright © 2020 by Harvest Ministries. All rights reserved.
For more relevant and biblical teaching from Pastor Greg Laurie, go to www.harvest.org
and
Listen to Greg Laurie's daily broadcast on OnePlace.com.
Watch Greg Laurie's weekly television broadcast on LightSource.com.
SPECIAL OFFER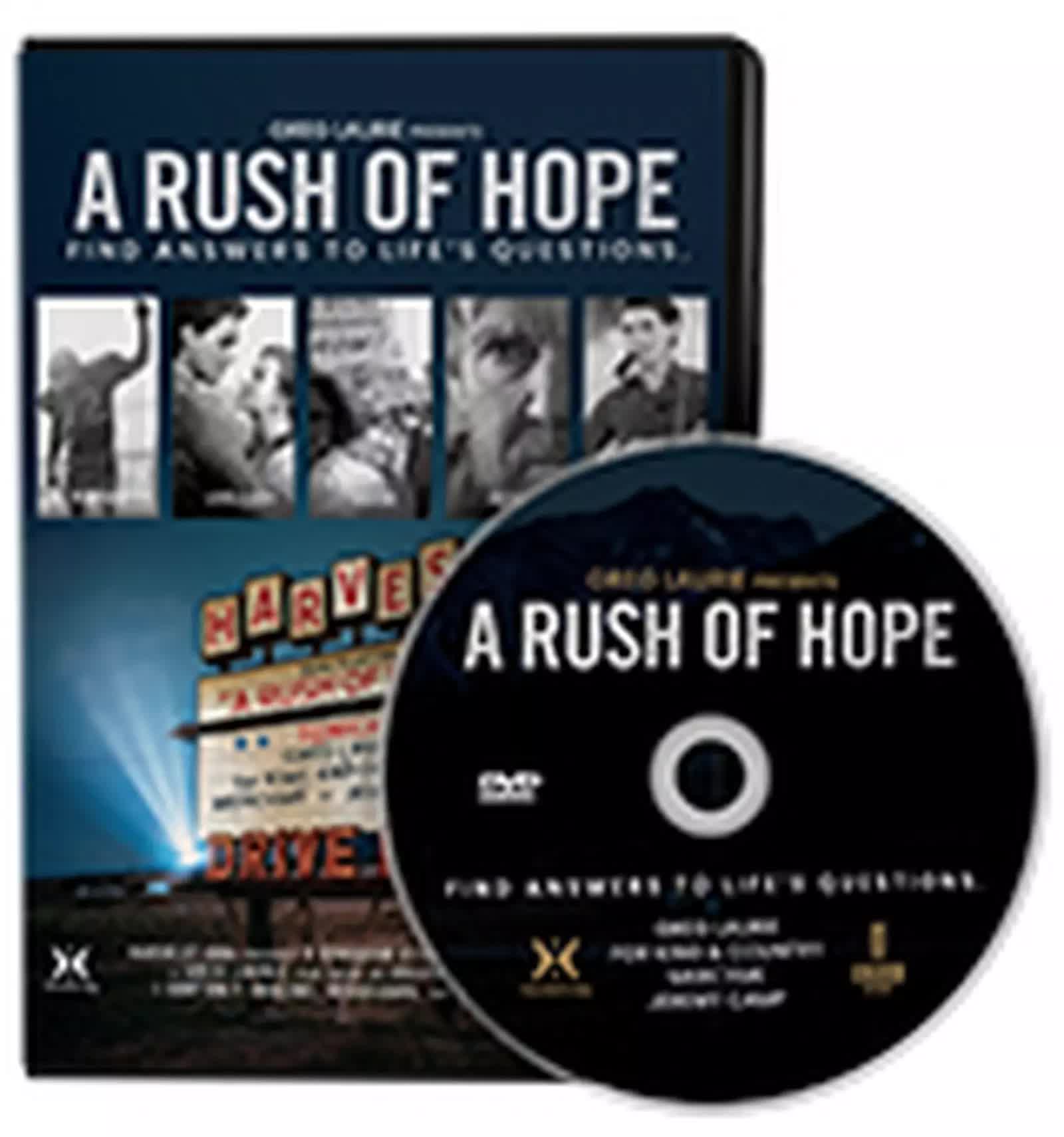 In thanks for your gift, you can receive A Rush of Hope on DVD
We're making available the cinematic crusade we broadcast this past summer: A Rush of Hope. It's a great way to share the gospel with those you know. We will mail you a DVD copy when you make a donation of any amount to Harvest Ministries. A Rush of Hope on DVD is our thank-you gift of support for Harvest Ministries today!