The Unique Challenges and Rewards of Being a Single Christian Parent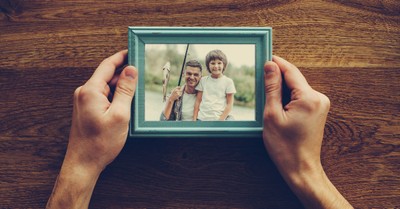 By Emmanuel Abimbola, Crosswalk.com
Single parenting presents a challenge that is increasingly common in contemporary society and doesn't seem like it will end anytime soon. We all have to accept and deal with this harsh reality. It is an even more challenging reality for Christians who find themselves in this lifestyle.
The idea of a single parent raising children was frowned upon in the past when the traditional family structure was predominant. But times have changed, and now we see a lot of single parents raising kids on their own.
As Christians, we always strive to follow God's teachings and to glorify Him in everything we do. This includes our relationship and parental responsibility, even though things don't always end up the way we desire. However, we must not consider this lifestyle a curse. There are many instances of single parents in the Bible. One such story is that of Hagar, Sarah's maid, who became pregnant with Abraham's child.
When Sarah became jealous and mistreated Hagar, she fled into the wilderness with her son Ishmael. However, God saw her distress and promised to bless her and her child and provide for their needs (Genesis 16:7-16).
Another example is the story of Naomi, who became a widow and was left to raise her two daughters-in-law alone. However, she remained faithful to God, and through God's provision, her daughter-in-law Ruth met and married Boaz, and Ruth went on to become the great-grandmother of King David (Ruth 1-4).
These stories show us that even in your struggles as single parents, God is with you as you serve and trust Him. He will provide for your needs.
As a single parent, you must raise your children in a way that honors God. The Bible is clear about the importance of raising children in a godly way. Proverbs 22:6 says, "Train up a child in the way he should go, and when he is old, he will not depart from it."
You can find consolation in the knowledge that God is with you and will lead you as you strive to raise your children in accordance with His ways, even though being a single parent often makes you feel inadequate and overburdened.
The Challenges of Being a Christian Single Parent
As someone raised by a single parent, I have witnessed firsthand the daily challenges that single parents face. Raising children alone is no easy feat, and it requires a level of strength and resilience that is truly admirable.
However, we must acknowledge that single parenting comes with unique challenges that can be overwhelming.
But Psalm 68:5 says, "A father of the fatherless, and a judge of the widows, is God in his holy habitation." We are reminded in this scripture that God is aware of the struggles that single parents face and is present to provide comfort and support.
It is, however, crucial for us to support and help single parents whenever we can as a community.
One of the primary challenges of single parenting is the financial strain it can place on a household. It can be challenging to make ends meet when raising children alone because, in most cases, there is typically only one source of income to support the entire family.
However, 2 Corinthians 9:8 says, "God can make all grace abound toward you; that ye, always having all sufficiency in all things, may abound to every good work." This is an assurance for any single parent that God can provide for your needs, even in the most challenging times.
Another challenge of single parenting is the emotional stress that comes with the responsibility of raising children alone. For this reason, as a community, we must make it our duty to always offer emotional encouragement to single parents when we are around them.
Proverbs 12:25 says, "Heaviness in the heart of man maketh it stoop: but a good word maketh it glad." This scripture emphasizes the importance of offering words of encouragement and support to those single parents around us who are struggling emotionally. We must be mindful of their emotional needs and offer our support and love whenever possible.
Time management is another challenge that single parents face daily. Balancing the demands of work, household chores, and parenting responsibilities can be a daunting task.
I beg you to remain upbeat and resilient if you are going through this situation. Philippians 4:13 says, "I can do all things through Christ which strengtheneth me." This should be a reminder to you that with the help of God, you can overcome any challenge that comes your way.
Loneliness and isolation are some of the psychological challenges for single parents. Raising children alone can often feel like a lonely journey for a single parent. This is one of the reasons why single parents need a supportive community around them. As a Christian community, we must support and uplift the single parents around us. 1 Corinthians 12:26 says, "And whether one member suffers, all the members suffer with it, or one member be honored, all the members rejoice with it."
Here are a few additional challenges that single parents may face:
Lack of time for personal self-care: Most single parents often have little time for themselves, which can result in exhaustion and burnout. The lack of adequate self-care can have negative implications for the physical and mental health of a single parent.
Difficulty maintaining a social life: With the demands of parenting and work, single parents may be unable to maintain friendships and social connections. This can lead to feelings of loneliness and isolation.
Balancing parenting with dating: Single parents interested in dating or building new relationships may have difficulty balancing their parenting responsibilities with the time and energy needed to cultivate a romantic relationship.
Negative societal stereotypes: Even though we all know that most single parents are in this situation against their will, they are usually subject to negative stereotypes and discrimination from others who view single parenthood as a failure or a weakness.
Navigating co-parenting relationships: For single parents who share custody with a former partner, navigating the co-parenting relationship can be challenging and emotionally taxing.
As Christians, we must support and encourage single parents as best we can. Galatians 6:2 commands us: "Bear ye one another's burdens, and so fulfill the law of Christ."
By acknowledging the challenges that single parents face and offering our support, we can help ease some burdens they carry.
The Rewards of Being a Christian Single Parent
While the journey may not always be easy, I firmly believe that the rewards of single parenting far outweigh the challenges.
One of the rewards of being a single parent is the opportunity to build a closer relationship with God. As a single parent, you can take this time to develop an intimate relationship with God. You will find it very rewarding and preferable to wallowing in sadness.
Even though you are obviously going through enough challenges already, the grace of God can get you through. In 2 Corinthians 12:9, God tells us that His grace is sufficient for us and that His strength is made perfect in our weakness.
The best friend and companion you need right now is God, and the best way to invite Him in is to show a willingness to be intimate with Him.
As a single parent, you may feel overwhelmed and inadequate most of the time, but through prayer and faith, you can lean on God's strength to guide you through difficult times.
Single parenting also offers the chance to strengthen personal resilience and character. In James 1:2-4, we are told to consider it joy when we face trials because they produce perseverance and maturity. All single parents face many challenges, but through perseverance and faith, you can emerge stronger and more resilient than ever before.
Another reward of single parenting is the opportunity to develop closer bonds with your children. While you establish a closer bond with them, you also instill God's commandments in them, and doing this assures you of peace and happiness as you grow older.
Deuteronomy 6:7 tells us to impress God's commandments on our children, talking about them when we sit at home, walk along the road, lie down, and get up.
You are the primary spiritual influence in our children's lives. And through your good examples, you can teach them about the love and grace of God.
Also, in Proverbs 22:6, we are told to train up a child in the way he should go, and when he is old, he will not depart from it. As we teach our children about God's love and grace, we can watch them grow in their faith and develop a solid, personal relationship with God.
Single parenthood also offers opportunities for personal growth and discovery. As single parents, you may be forced to or willfully learn new skills, take on new responsibilities, and navigate challenging situations yourself. But despite everything, you can draw courage and happiness from realizing that you are more capable than you ever imagined.
You can use your newfound skills to serve God, your families, and your communities. You can also model for your children the importance of hard work, perseverance, and faith in all aspects of life.
Always remember that you are not alone on this journey.
Through prayer, seeking support from others, and following some of the coping strategies we have discussed, you can navigate the challenges of single parenthood with divine strength and grace.
Never lose sight of the fact that being a parent is one of the most significant and gratifying tasks you will ever undertake. With patience and faith, you can create a happy and meaningful life for both you and your kids.
God is with you every step of the way. He will never leave you or forsake you. Keep trusting Him. "You are loved and valued beyond measure."
Photo Credit: ©Getty Images/g-stockstudio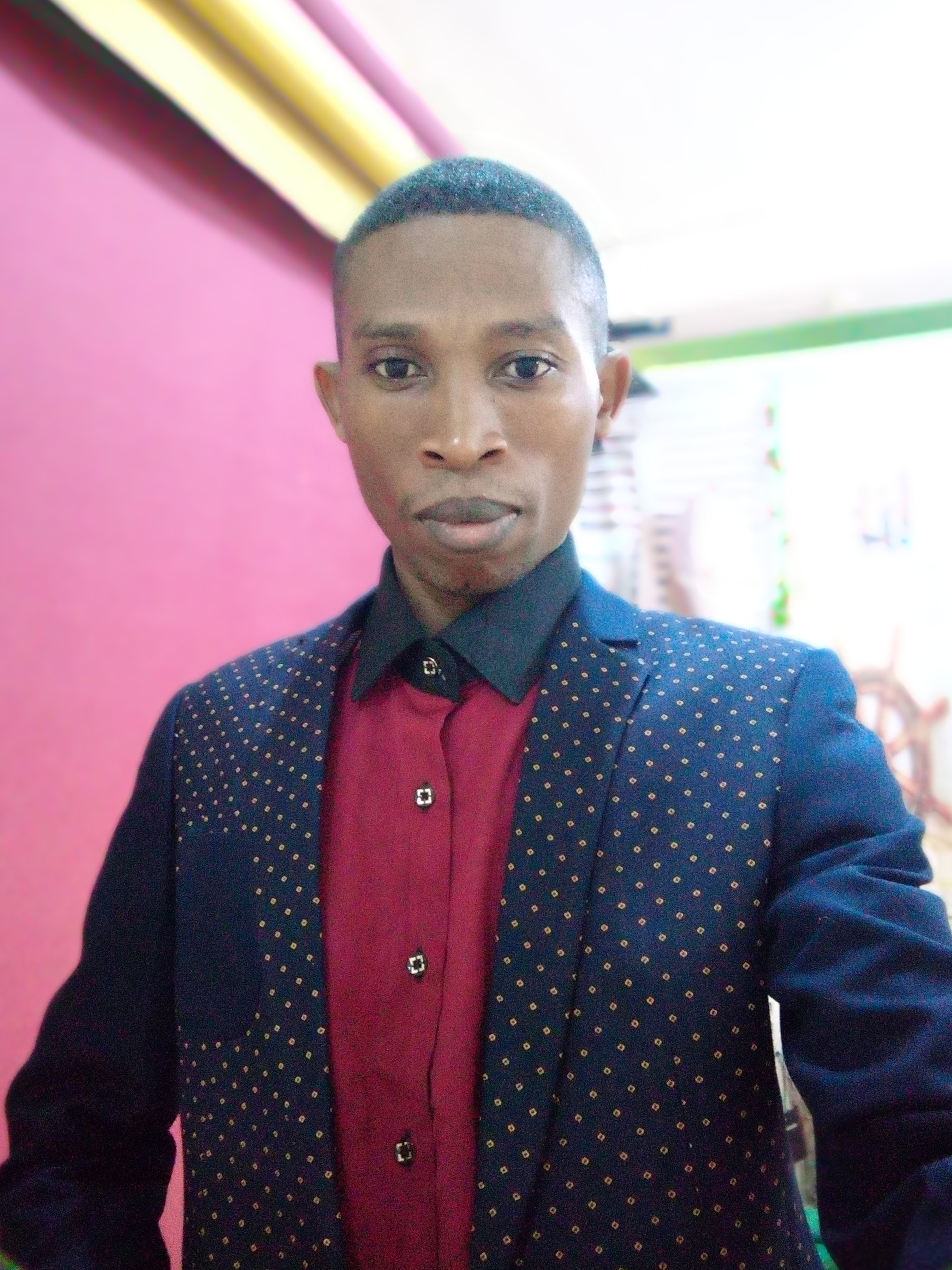 Emmanuel Abimbola is a creative freelance writer, blogger, and web designer. He is a devout Christian with an uncompromising faith who hails from Ondo State in Nigeria, West Africa. As a lover of kids, Emmanuel runs a small elementary school in Arigidi, Nigeria.
Related podcast:
The views and opinions expressed in this podcast are those of the speakers and do not necessarily reflect the views or positions of Salem Web Network and Salem Media Group.
Related video:
You can read Rhonda's full article here!