How God Fills in the Gaps for Homeschool Moms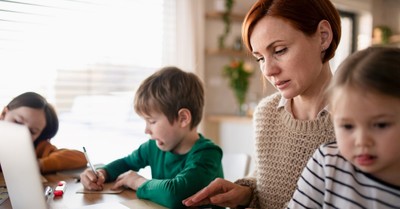 By Jennifer Waddle, Crosswalk.com
There's a whole new level of insecurity that moms face when they decide to homeschool their children. The responsibility of providing a well-rounded education that meets all of their state's requirements is daunting, to say the least.
As a veteran homeschool mom of 15 years, I learned a few valuable lessons along the way - the most important being how God graciously fills in the gaps. I found that when you are committed to teaching your children in the ways of the Lord, making Him your first priority, His amazing grace covers what you lack.
This doesn't mean your homeschool journey will be easy or perfect, but it does mean God will bless your commitment to train your children in the way they should go. I pray this post encourages you today. Here are six ways God fills in the gaps for homeschool moms:
He Honors His Word
In Psalm 138:2, David said, "I will worship toward Your holy temple, and praise Your name for Your lovingkindness and Your truth; for You have magnified Your word above all Your name."
Having the freedom to homeschool our children in the truth of God's Word is one of our greatest privileges as homeschool moms. Opening the Bible daily and learning from the Scriptures is valuable.
David's powerful reminder that God magnifies His Word above His name encourages us to put the Bible first and let it be the springboard for all other subjects. As you teach God's Word to your children, He will honor and bless your efforts.
A Prayer to Take with You:
Lord, please build our homeschool upon Your precepts. Bless and honor our efforts to train our children in the Scriptures. Thank You, Lord, for the freedom to teach the Bible as the ultimate truth. In Jesus' name, amen.
He Provides Peace
Isaiah 26:3 says, "You will keep him in perfect peace, whose mind is stayed on You, because he trusts in You."
With the whirlwind of activity that goes on during the homeschool day, it's easy to feel frazzled and anxious. A lack of peace can derail our best intentions and set us on a course of disorganization and complacency.
However, God's peace fills in the gaps and calms our anxious spirit. The key is to keep our minds on Him and his will for our children's education. I encourage you to create a family mission statement that includes why you chose to homeschool and your commitment to raising your kids in the Lord. Refer to your mission often, and remember why you've sacrificed to teach your children at home. This will reassure you in times of stress and anxiety.
A Prayer to Take with You:
Lord, please take my anxieties and replace them with Your peace. Help me remember why we are homeschooling and keep the end goal in sight. Fix my mind on You, Lord, and fill me with Your perfect peace. In Jesus' name, amen.
He Gives Wisdom
James 1:5-6 says, "If any of you lacks wisdom, let him ask of God, who gives to all liberally and without reproach, and it will be given to him. But let him ask in faith, with no doubting, for he who doubts is like a wave of the sea driven and tossed by the wind."
One of the biggest ways God fills in the gaps for homeschool moms is by His wisdom. No matter how inadequate we feel, God's wisdom provides everything we need for life and godliness. We don't have to doubt or fear that our kids aren't getting what they need. Instead, we seek the Lord and ask Him to guide us. Here are specific things to ask for:
The right curriculum for each child
The best schedule to keep you on track
The knowledge to meet state requirements
The insight to know when to seek outside help
The endurance to finish strong
A Prayer to Take with You:
Lord, above all else, I need Your wisdom. Please guide our homeschool in the direction it should go. I trust You with every piece of it. In Jesus' name, amen.
He Offers Perspective
Colossians 3:2 says, "Set your mind on things above, not on things on the earth."
So much of what we accomplish in life begins with perspective, and a heavenly perspective makes all the difference when it comes to homeschooling.
Keeping our eyes fixed on Jesus, the Author, and Perfecter of our faith, will help us manage all of our responsibilities with clarity and confidence. When we fall into comparison traps or begin to doubt our capabilities, we start down the slippery slope of defeat.
God fills in the gaps by offering the best perspective of all - training our children in the way they should go so they will not depart from it when they are old. (Proverbs 22:6) Isn't this the main reason we chose to homeschool in the first place? Teaching our children at home allows us more time to train our children in Godly principles.
If you struggle with perspective, pray daily for God to refocus your mind on things above, not on earth below. He is faithful to answer us when we seek Him with our whole hearts.
A Prayer to Take with You:
Lord, please turn my gaze from the stress of homeschooling and fix my eyes on You. Change my perspective from a place of worry to a place of trust, and help me keep my mind on heavenly things. In Jesus' name, amen.
He Sends Help
Romans 8:28 says, "And we know that in all things God works for the good of those who love him, who have been called according to his purpose."
Even though we have God's assurance that He will work all things out for our good, we feel a certain vulnerability as homeschool moms - especially when asking for help. Many of us feel the need to keep our struggles to ourselves and try to navigate them alone. If this describes you, I encourage you to let your guard down and ask God to send the help that is needed.
This might come in the form of:
-Homeschool co-ops or public school integrations
-Tutoring or supplemental learning
-Extra-curricular activities
-Online courses
-Babysitting for younger children
-Homeschool support groups
We all need help in certain areas; there is nothing wrong with admitting where we fall short. God will lead you to the right solutions when you ask. Trust Him to bring the resources you need to provide the best education for your kids. You are not alone on your journey!
A Prayer to Take with You:
Lord, please send what I need as a homeschool mom. I want my children to have a quality education but need help in specific areas. I trust You to provide what is needed, in Jesus' name, amen.
He Gives Grace
Hebrews 4:16 says, "Let us then approach God's throne of grace with confidence, so that we may receive mercy and find grace to help us in our time of need."
As I mentioned in the introduction, when we make God our first priority, His amazing grace covers what we lack. Receiving grace and mercy each new day strengthens us and equips us to do what is needed.
I encourage you to homeschool your children from a place of grace, giving yourself margin and room to pivot. Try not to be so hard on yourself. Instead, rely fully on the grace of God to cover you. When you step into this mindset and fasten your heart to the limitless grace of the Father, homeschooling becomes less of a responsibility and more of a gift.
A Prayer to Take with You:
Lord, thank You for Your amazing grace that covers our homeschool endeavor. Help me remain in Your mercy that is new every morning. Great is Your faithfulness, O God. In Jesus' name, amen.
Photo credit: ©Getty Images/Halfpoint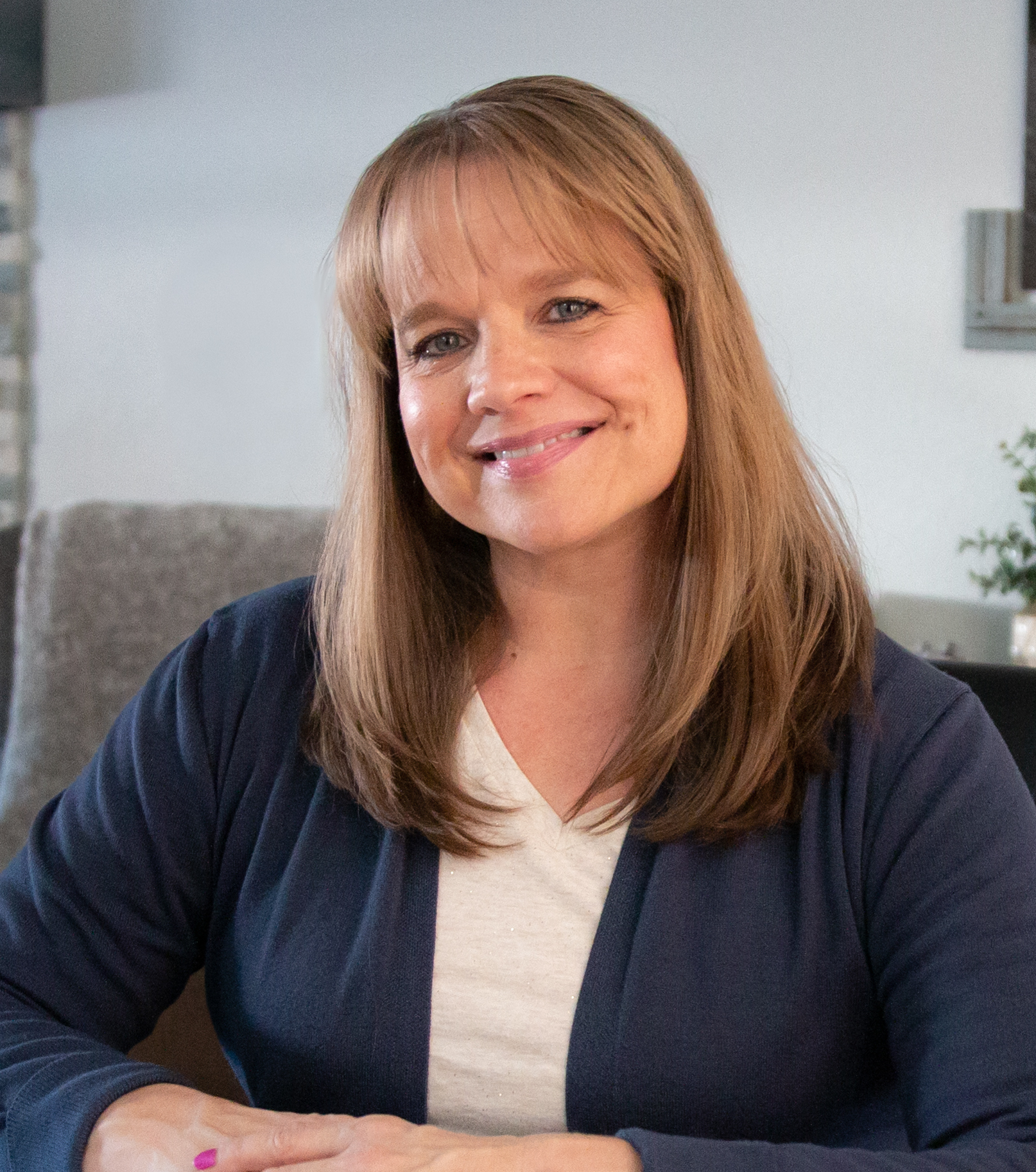 Jennifer Waddle is the author of several books, including Prayer WORRIER: Turning Every Worry into Powerful Prayer, and is a regular contributor for LifeWay, Crosswalk, Abide, and Christians Care International. Jennifer's online ministry is EncouragementMama.com where you can find her books and sign up for her weekly post, Discouragement Doesn't Win. She resides with her family near the foothills of the Rocky Mountains—her favorite place on earth.
Related podcast:
The views and opinions expressed in this podcast are those of the speakers and do not necessarily reflect the views or positions of Salem Web Network and Salem Media Group.
Read the full article here!