How to Find Biblical Joy in the Daily Grind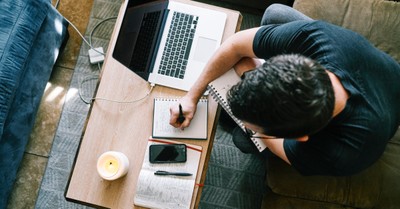 By Gina Smith, Crosswalk.com
"Isn't it funny how day by day nothing changes, but when you look back, everything is different." (C.S. Lewis)
Most people come to a point in their lives when they are suddenly struck with the reality of the day-in and day-out of living life, and they begin to question what it's all about. A friend shared with me recently that he came to a crisis point when he turned 30. He'd been busy living the daily mundane and hadn't taken time to assess where he was in life. As he looked around, he saw all he'd been doing, what he had accomplished, and began to panic, wondering if he had been wasting time.
Often we come to these crossroads in life and wonder, "Is this all there is? What have I done with my life? What have I accomplished? Am I behind? How did I get here? Am I wasting my time?"
If you were to stop and evaluate right now, how would you feel about where you are at in life and what you have accomplished so far? Would you wonder what you've been doing with your time and if you've accomplished anything? Would you feel discouraged? Of course, there will always be room for improvement and growth, but if you are seeking God and His guidance, you are more than likely right where He wants you to be. He is sovereign, and his plans and timetable differ from ours. There is nothing that anyone can do to hinder what God wants to do in your life.
I find that to be very comforting!
When taking time to evaluate, remember this: God has called us to partner with him in all things. That means we are partnering with him in the daily grind. All those things you do without thinking, the things you do over and over again, the job you have been called to – at home or the workplace - are the things that he has ordained for us to do each day.
God created us to partner with him in everything. This is how his creation is sustained, how his plans are worked out in our lives, the lives of those we touch, and in the world. All of the big and little things we do every day have value and give us purpose, and He is right beside us in all of this.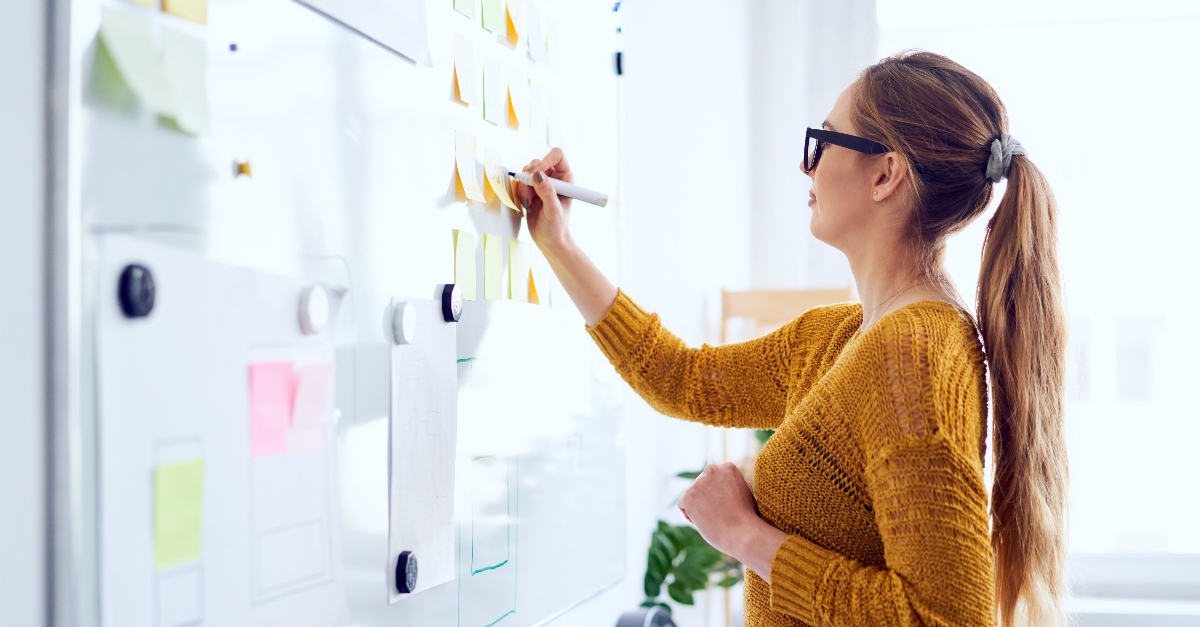 Photo Credit: ©iStock/Getty Images Plus/BartekSzewczyk
Verses to Help You in the Daily Grind
2 Thessalonians 3:11-12 "For we hear of some that walk among you disorderly, that work not at all, but are busybodies. Now them that are such we command and exhort in the Lord Jesus Christ, that with quietness they work, and eat their own bread."
We are called to work hard with our hands, earn a living, live orderly lives, and work with quietness. In verse 12, believers are encouraged to live and work in this way so that unbelievers would not have any reason to criticize those who claim to be Christ followers. When someone comes into your home or your workplace, the way that we work should be a reflection of who we serve.
Colossians 3:23 "Whatsoever you do, work heartily, as unto the Lord, and not unto men."
We are called to work heartily, for the glory of God, with the realization that we are partnering with God to accomplish what he has given us to accomplish. This reality should be enough to encourage us, even in what might be considered the daily grind. In this verse, Paul was instructing the Thessalonians on how to work so that they would gain the respect of those around them and so that their work would point others to God.
What does this verse have to do with the daily grind and doing the same work every day? We should see our daily work as service to God and use it as an opportunity to connect with him throughout the day. This will help us to be sensitive to his spirit and not forget why we are doing what we do.
Praying without ceasing does not mean we have to be in prayer every moment of the day, but we can get into the habit of speaking with God off and on throughout the day. We have partnered with him. He has a plan and purpose for all of our work. We can tune in and communicate with him about the big and little things, ask for wisdom, and pray for others. This will help us remember our purpose in the daily grind and will cause biblical joy, knowing that he is in all we do.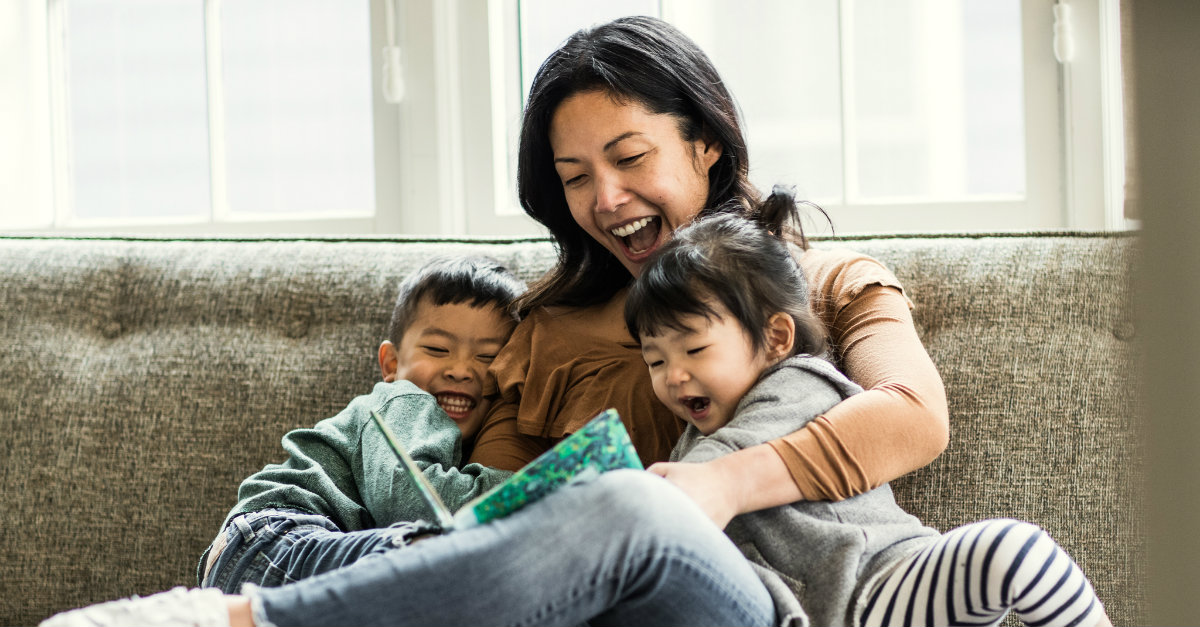 Photo credit: ©Getty/MoMo-Productions
What Good Is There in The Daily Grind?
You, your family, and all those you come in contact with benefit from the work you do in the daily grind, and if you can remember the big picture, you will remember that you have partnered with God, are living each day for God's glory, and that all is being used for his purposes.
God is always working, even if we don't see it. He is working, and we are growing as we trust him in these quiet moments at home, in the chaos of raising children, in the business of the office, in the day-in and day-out of life. God is working.
The daily grind can become a sacrifice that we offer to God each day from a heart that is growing in its love for Him. From the moment we wake up to the moment we sleep, we can offer our moments to God and submit ourselves to him as we do the tasks and work he has assigned us each day.
Find Biblical Joy in the Daily Grind by Focusing on God
Thank Him For Who He Is: Father, thank you for being El Hakkvod. Everything exists to bring you honor and glory. All that you have created reveals your beauty, power, knowledge, and creativity. The hidden work, the work that others see, the big things, and the small things you have called me to do all point to you. You are in it all, and I want to glorify you in all of it.
Thank Him For His Faithfulness: Father, you have been faithful to give me a purpose in this life, and it all points back to you and what you are doing in this world. Thank you for allowing me to be a part of it all.
Thank Him for His Promises: Father, thank you for your promises that you are conforming me to your image, one day at a time, as I look to you and seek your strength so that I might be faithful in the daily grind. Thank you for providing work for me to do. Thank you for the daily grind and for being a part of every bit of it!
Thank Him For His Provision: Father, thank you for providing me the strength and ability to accomplish what you want to accomplish in and through me. Thank you that I have the privilege to be a part of your bigger plan in this world.
This article is part of a series by Gina Smith on biblical joy. Here are more of her articles:
How to Find Biblical Joy When You Battle Depression
Finding Biblical Joy in Loneliness
How to Find Biblical Joy When Life Doesn't Look the Way You Thought it Would
Photo credit: ©Convertkit/Unsplash
Gina Smith
is a writer and author. She has been married for 35 years to Brian, a college professor and athletic trainer. For 25+ years, she and her husband served on a Christian college campus as the on-campus parents, where Brian was a professor and dean of students. They reside right outside of Washington, DC, and are the parents of two grown children, one daughter-in-law, one son-in-law, and one granddaughter. She recently authored her first traditionally published book, Everyday Prayers for Joy, which is available everywhere books are sold. You can find Gina at the following: Website:
ginalsmith.com
, Instagram, and at Million Praying Moms, where she is a writer.
Related podcast:
The views and opinions expressed in this podcast are those of the speakers and do not necessarily reflect the views or positions of Salem Web Network and Salem Media Group.
Related video: