4 Prayers When Facing Health Challenges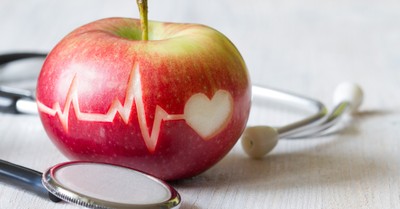 By Michelle S. Lazurek, Crosswalk.com
Since I was a baby, I've always faced health challenges. I suffered from an intestinal disease that required an emergency blood transfusion and surgery. My parents didn't think I was going to make it. But by the grace of God, I survived. However, I have faced other health challenges throughout my life, including stomach issues. At age 18, I was diagnosed with hypothyroidism and asthma. Recently, I faced additional challenges that have required numerous doctor's appointments and new medications. Frankly, it makes me weary. Sometimes, it feels like there's no end in sight. Most physicians are merely taking educated guesses as to what's wrong. I go through months of adjusting medications only to find it doesn't do anything to help me resolve my issues. For me, health feels like a mountain that is impossible to move. Yet, God is big enough to move any mountain in my life—including my health!
Here are four ways to pray if health is a challenge for you as well:
Lord, Help Me to Let it Go
It is tempting when we face a difficult challenge in our lives to control it or manipulate it to receive the outcome we desire. However, the most efficient (yet counterintuitive) thing we can do if we're facing health challenges is to surrender our lives (including our bodies) to God. Exodus 14:13-14 speaks to this idea of surrender. The Israelites, when looking in the distance, see they are outnumbered by the enemy. They begin to complain to Moses, thinking they're going to die. Moses gives them this advice when dealing with a difficult challenge that might take their very lives: "Moses answered the people, "Do not be afraid. Stand firm, and you will see the deliverance the Lord will bring you today. The Egyptians you see today you will never see again. The Lord will fight for you; you need only to be still."
The rest of the text explains what God did when they surrendered their weapons. It seems like an odd response to put down their weapons when those were the only tools keeping them alive. Yet, when they yielded their lives to the Lord and trusted him that he would take care of them, they were able to survive with no harm. Our health is one of the most important facets of our lives. Without health, we're not at full capacity to be used by God as he wills. Yet, when we give over our lives—including our health—to him, he can still choose to use us even with pain or other physical limitations. Surrender the situation to God. Pray and give your health over to him, and trust he will do what is in our best interest. Stay encouraged in the knowledge that God does not waste pain. He will use your physical pain for his glory if you choose to let him.
Lord, Help Me to Do My Best
Although some health challenges exist regardless of our diet and exercise regimens, it is important to take care of ourselves in the best way possible. Eat whole grains, fruits, and vegetables. Move your body at least half an hour a day to function at optimal health. Take supplements when necessary. Our Western diets are lacking in many nutrients. We may have to take supplements to give our body all the nutrition it needs to function at its highest capacity. Just because we have a health challenge does not mean it's an excuse to eat poorly and stay inactive. Strive to get enough sleep and hydrate often. All these things keep our bodies at an optimal level. Although there is no formula for perfect health all the time, knowing we're doing everything we can to treat our bodies well, we can choose to use it more effectively. Pray and ask God to guide you when it comes to diet and exercise. Treat your body as a temple of the Holy Spirit. After all, "Do you not know that your bodies are temples of the Holy Spirit, who is in you, whom you have received from God? You are not your own… (1 Corinthians 6:19)."
Lord, Don't Let This Define Me
When not led by the Lord, we can make anything an idol in our lives, including our health. A health challenge can be particularly daunting for someone who spends hours at the gym or strives to eat healthy foods. However, in this broken world, there is no formula for how to avoid illness and achieve optimal health all the time. When a health challenge arises, ask God to help, but let it not define you. Do not allow illness or other physical limitations stop you from achieving God's work. Ask God to help you see what ways you can be of help to him online or a work-from-home situation. Volunteer at a local community if your health allows. Even if your health challenge forces you to lose your current job or not work in the same capacity as you once did, it does not mean you can't be used for God's glory. Ask God to help you re-focus your direction if a new job or career is necessary. Even if the health challenge requires you to stop working altogether, see what volunteer opportunities or other ways you can invest in the lives of others.
Lord, Help Me Find Community
If your health-related challenges are due to obesity, diet and exercise may not be enough to combat the problem. You may need to find other people within the community to help you adopt better habits for your health. Weight Watchers and other weight loss programs have high success rates because of the accountability aspects. Program members are required to weigh in each week or month and let other people know how they are doing. Additionally, weight is just a number on a scale. It is important to measure other aspects of health, such as BMI, total body fat percentage, skeletal muscle, and visceral fat. It is also important to take measurements on different parts of your body, such as arms, legs, waistline, and hips. If you are adapting healthy lifestyle choices yet not seeing the number change on the scale, you may be changing in other areas. Measure the amount of skeletal muscle you are gaining. See how your clothes fit. Do you notice your clothes fit better? Does your body look slimmer? Invest in a body fat analyzer to help you shift your perspective about what a healthy body looks like. Allow members of your community, whether in your church or other organization, to cheer you on when you are doing well and encourage you when it's been a tough week. Knowing someone is there to keep you accountable may be all that's needed to adopt healthy changes that will last a lifetime.
Although health may always be a challenge for some, we know we are not alone. Give your health over to God, and you will find even on the days when your health poses a great challenge, the burdens you face are not only lighter but also easier to bear, knowing that God is in control of all situations.
Photo Credit: ©iStock/Getty Images Plus/udra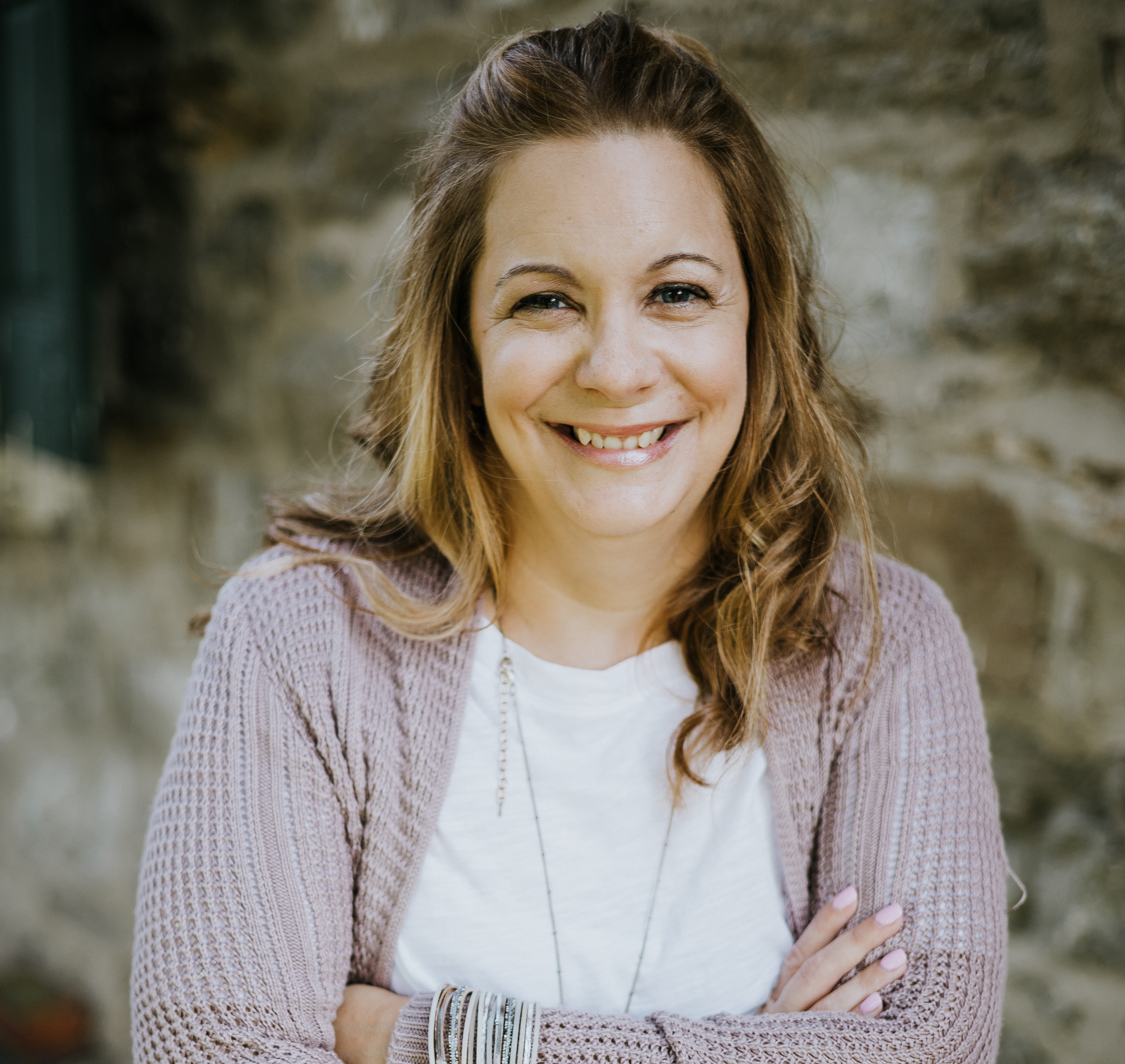 Michelle S. Lazurek is a multi-genre award-winning author, speaker, pastor's wife, and mother. She is a literary agent for Wordwise Media Services and a certified writing coach. Her new children's book Who God Wants Me to Be encourages girls to discover God's plan for their careers. When not working, she enjoys sipping a Starbucks latte, collecting 80s memorabilia, and spending time with her family and her crazy dog. For more info, please visit her website www.michellelazurek.com.
This article is part of our Prayer resource meant to inspire and encourage your prayer life when you face uncertain times. Visit our most popular prayers if you are wondering how to pray or what to pray. Remember, the Holy Spirit intercedes for us, and God knows your heart even if you can't find the words to pray.
Serenity Prayer
The Lord's Prayer
Prayer for Peace
Morning Prayers
Good Night Prayers
Prayer for Healing
Prayer for Protection
Prayer for God's Help
Prayer for Anxiety
Prayer for Strength
Related podcast:
The views and opinions expressed in this podcast are those of the speakers and do not necessarily reflect the views or positions of Salem Web Network and Salem Media Group.
Related video:
Stock Footage & Music Courtesy of Soundstripe.com Thumbnail by Getty Images
---
Now available is our new Daily Prayer devotional! An easy way to start your day with prayer: read today's prayer and sign up to receive it by email.