Are You Praying at God Rather Than to God?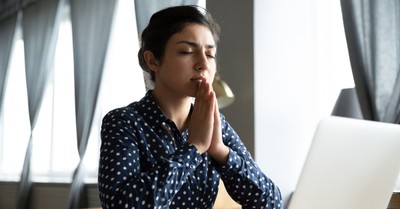 By Barbara Latta, Crosswalk.com
Have you ever attempted to talk with someone but didn't feel as if you were part of the conversation? Conversation promotes fellowship, but when the person conducting the one-sided talk does nothing but unload their thoughts, and gives no time for your feedback, you may feel as if you have been lectured.
I have been on the giving and receiving end of being talked at. While I am not usually a chatty person, there have been times when the urgency to say something overcame the gift of listening. I repented from my mistakes and hoped to not behave in this selfish way the next time an opportunity presented itself.
And on other occasions, I have listened to an onslaught of knowledge coming from a person who gave the impression of being an expert about everything. There was no benefit to the meeting because mutual comments and meaningful discussion were not on the agenda. I certainly felt talked at.
Similarly, when we become so consumed with our prayer list, we can treat God in this manner during our quiet time. If we do not remain silent long enough for Him to speak, we are putting more value on our needs than His loving character.
How to Know When You're Praying at God
Prayer is communication with our Father. When we bring our list to the heavenly throne then go back to whatever we were doing before prayer time, we have not opened ourselves up to receiving what we asked for. If we monopolize the time and never sit still and listen for God to speak, all we did was dump on Him. We prayed at Him and did not approach in worship. Did we end with an "Amen" and an implied, "See you next time" before the Almighty could speak?
The wise psalmist tells us, "Be still and know that I am God" (Psalm 46:10). This writer knew the value of how our silence can open our spiritual ears to hear.
We can change our prayer habits when we prepare through reverence and thanksgiving.
The Holy One allows us to approach His mighty throne with our concerns. But if we let life's battles get in the way of the reverence of this time, we don't spend it with the motive of hearing what He has to say. When Jesus taught His disciples to pray, He started with "Hallowed be thy name" (Matthew 6:9). To reverence God puts us in the proper place of humility. We acknowledge His authority, power, and sovereignty.
Before we present our petitions to our Father, we should first thank Him for what He has already done. By focusing on past victories, we make God the priority, not our requests. After all, we are praying to Him because He is the omniscient One and He has the answer we need. We do this by opening our communion time with thanksgiving (Psalm 34:1).
7 Ways to Avoid Projecting Our Own Selfish Desires Through Prayer
Paul, the Apostle, gave us examples of unselfish appeals in Ephesians 1:17-18 and Philippians 1:9-11. When he prayed for the churches he established, Paul didn't ask the Holy Spirit to meet these congregation's physical needs (although God does provide those for us). In these letters, he asked for these people to receive spiritual abilities that would give them the tools needed to flourish in all aspects of life.
When we use these same seven elements Paul prayed as our focus, we will know the riches of a closer relationship with our heavenly Father.
1. Spirit of Wisdom – Wisdom gives us the ability to discern right from wrong, false teaching, and to recognize temptation. "My son, let them not depart from your eyes—keep sound wisdom and discretion; so they will be life to your soul and grace to your neck, then you will walk safely in your way, and your foot will not stumble" (Proverbs 3:21-23 NKJV).
2. Revelation – What was once hidden can now be illuminated. When the veil is lifted, the meaning of messages not understood before are uncovered. A clearer picture is presented of His will. "Now we have received, not the spirit of the world, but the Spirit who is from God, that we might know the things that have been freely given to us by God" (1 Corinthians 2:12).
3. Eyes of Understanding – Understanding complements wisdom. We should pray to understand what Scripture says so we can implement the principles into our lives. "The fear of the Lord is the beginning of wisdom, and the knowledge of the Holy One is understanding" (Proverbs 9:10).
4. To Know the Hope of His Calling – We each have a calling and a purpose in the body of Christ. When we fulfill what He called us to do, we expand His kingdom and can live an abundant life. "Who has saved us and called us with a holy calling, not according to our works, but according to His own purpose and grace, which was given to us in Christ Jesus before time began" (2 Timothy 1:9).
5. For Love to Abound in Knowledge and Discernment – We can't love others in an unconditional way without first knowing God's love for ourselves. "In this is love, not that we loved God, but that He loved us and sent His Son to be the propitiation for our sins" (1 John 4:10).
6. To Be Without Offense – Offense has become a common factor in society, but to be full of Christ gives us the strength to withstand opposition. "Good sense and discretion make a man slow to anger, and it is his honor and glory to overlook a transgression or an offense [without seeking revenge and harboring resentment]" (Proverbs 19:11 AMP). Jesus also said that those who are not offended in him are blessed (Luke 7:23).
7. To Be Filled with the Fruits of Righteousness – The fruits of righteousness are given to us through the knowledge of our Lord. "But also for this very reason, giving all diligence, add to your faith virtue, to virtue knowledge, to knowledge self-control, to self-control perseverance, to perseverance godliness, to godliness brotherly kindness, and to brotherly kindness love. For if these things are yours and abound, you will be neither barren nor unfruitful in the knowledge of our Lord Jesus Christ" (2 Peter 1:5-8).
How to Pray for God's Will, Not Our Own
Our Creator tells us to bring our requests before Him, but it is not up to us to tell Him how to give us an answer. Another example Jesus gave His disciples in the model prayer was to ask that God's will be done on earth as it is in heaven (Matthew 6:10). And we can know that anything that violates Scripture is not His will. Praying about life decisions such as where to live or work, which school our kids should attend, or what car to purchase do not have a biblical reference we can go to. But He provides the answer to these types of inquiries by telling us to let peace rule in our hearts (Colossians 3:15). When we have peace regarding our supplication, we can know it is holy direction.
These questions can act as a checklist in determining if we are praying God's will or our own:
Our life is eternal. Physical possessions will one day pass away. And when we desire to know the King of kings above all else, our needs will be met. Matthew 6:33 (NKJV) tells us, "But seek first the kingdom of God and His righteousness, and all these things shall be added to you."
When our objective is His kingdom instead of building our own, we can rest assured we have a disciplined prayer life that will be purposeful, productive, and powerful.
Photo Credit: ©GettyImages/fizkes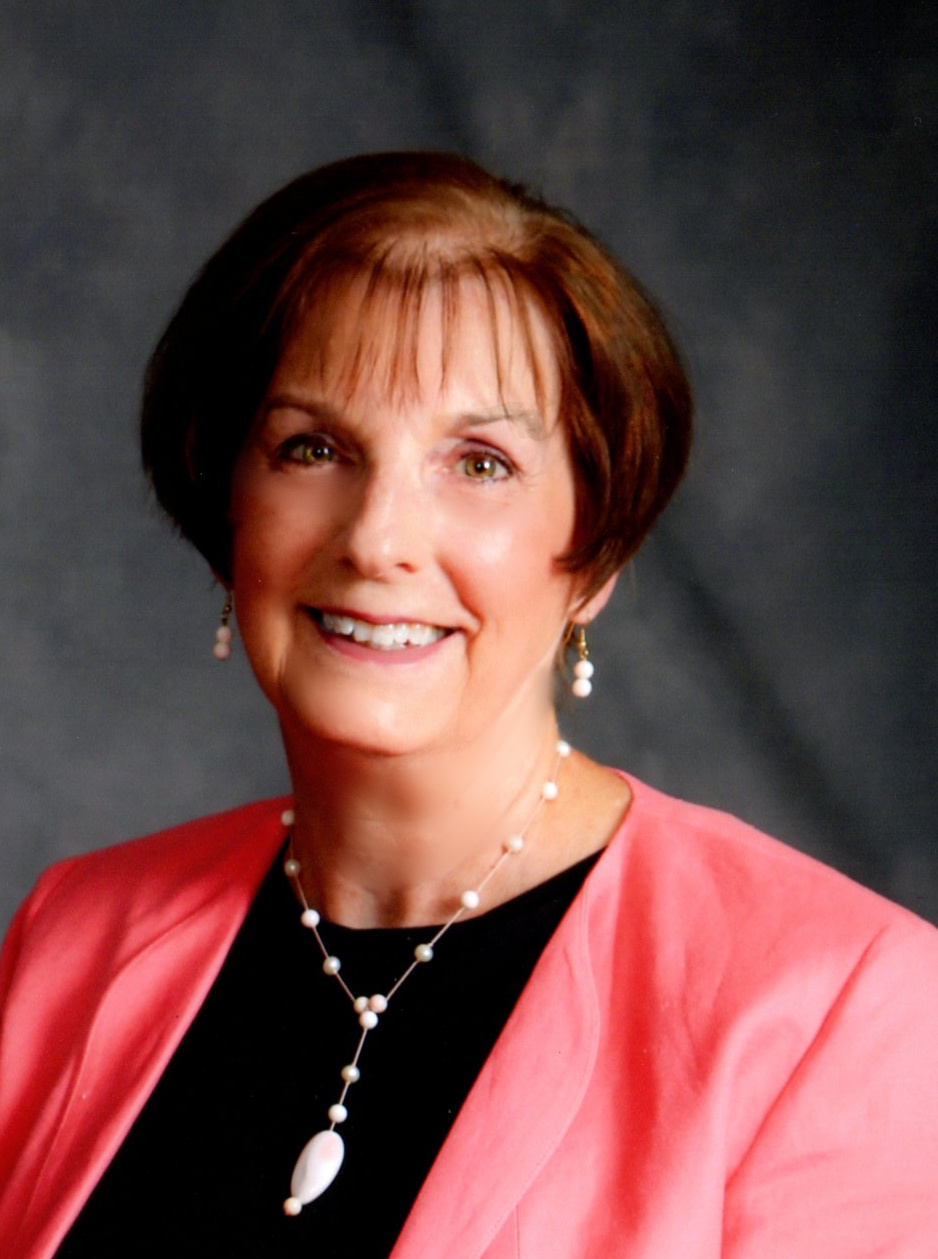 Barbara Latta is a true southerner and is transplanted from Arkansas to Georgia. She writes a monthly column in her local newspaper and contributes to devotional websites, online magazines, and has stories in several anthologies. She is the author of God's Maps, Stories of Inspiration, and Direction for Motorcycle Riders. She enjoys traveling with her Harley-riding prince on his motorcycle taking in the creativity of nature. Drinking coffee on the patio while the sun comes up is her favorite time of day. Barbara shares about walking in grace and thriving in hope on her blog, Navigating Life's Curves, at www.barbaralatta.blogspot.com. She cherishes her role in life as a wife, a mom to two grown sons, and Mimi to one granddaughter.